THE ENDLESS HIGHWAY
xx
Dennis Hopper (1936–2010) was a man of many talents: Easy Rider, photographer, director, trigger-happy hippie, visual artist and one of the most intense actors of his generation. An obituary.
xx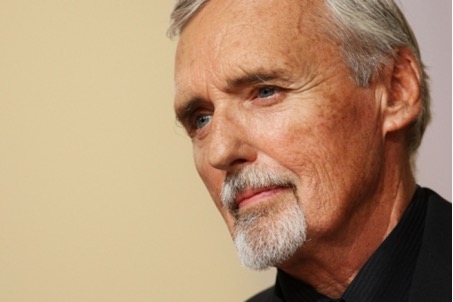 xx
"My life was pretty okay. It would have been easier though if there hadn't been this ceaseless desire to be creative – and the insecurity about getting the chance to verify it," reminisced Dennis Hopper, who died on May 29th, of cancer, in Los Angeles.
"Be creative or die!" was indeed a lifelong motto of the thoroughbred driven artist, a Prometheus who burned his fingers more than once in the flame he carried through life, and which he passed on to many younger artists.
Dennis Hopper, born May 17, 1936, in Dodge City, Kansas, grew up on his grandparents' farm. Still, in his teens, he swapped the monotonous open landscape of the Midwest with the breathtaking coastlines of California, where he began to study acting and landed his first film roles in the James Dean vehicles Rebel Without A Cause (1955) and Giant (1956).
Dean, laid back and visceral in his approach to acting, made a lasting impression on the hot-blooded, earnest Hopper. Together with Sal Mineo and Natalie Wood, they tested fast cars, motorcycles, and inebriating substances. Yet, it would be exaggerated to say Hopper and Dean became close friends – an impossibility considering the latter's evasive, haunted personality.
After Dean's fatal car crash in 1955, Hopper moved on to playing small parts alongside Burt Lancaster, Clint Eastwood, and John Wayne and to studying drama at the Actor's Studio. Due to his tenacious eccentricity, he stayed without employment from 1960 to 1963. When the 60s counterculture was in full bloom, he turned on a growing fanbase in The Trip (1967) and Head (1968).
In 1969, Dennis Hopper shot Easy Rider, a lasting masterpiece and cinematographic milestone, together with pals Peter Fonda and Jack Nicholson (who was all but denied his part since Hopper thought only little of his acting skills!). With a small budget of 400.000 $, Easy Rider turned out to become a cult film and Hopper received an Academy Award nomination for Best Director.
As the sobering aftermath of the somber 1970s kicked in for the Love Generation, Dennis Hopper exiled himself from the world via booze and psychedelia, a thoroughly unbefitting combination. He retreated to his editing studio in Taos, New Mexico, for months on end working on the footage of what was to become The Last Movie, shot in Peru throughout 1970.
The outcome was a surrealistic puzzle, resembling his private life at the time: in November of the same year, his second marriage to (The Mamas And The Papas) singer Michelle Phillips went to pieces in only eight days. Hopper received treatment in a psychiatric institution and went on to play in low-budget productions and various European art films (i.e. Wim Wender's Ripley's Game in 1974).
xx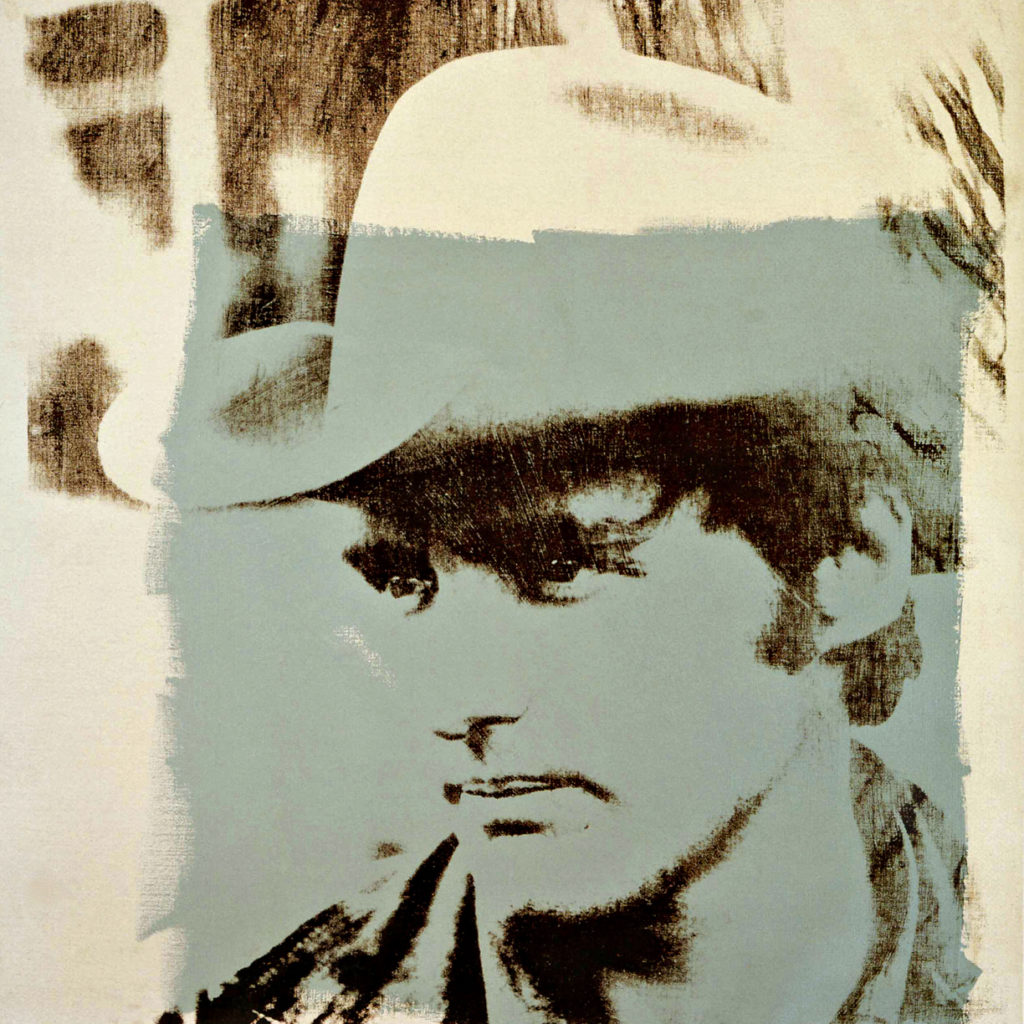 xx
Politically he changed flags and became somewhat conservative, artistically he cultivated the financially lucrative maniac: The Acid fuelled journalist in Francis Ford Coppola's Apocalypse Now (1979) and the non-stop cursing, Amyl nitrate-inhaling gangster Frank Booth in David Lynch's Blue Velvet, in 1986. In the same year, he was nominated Best Supporting Actor for his role in Hoosiers.
In 1988 Hopper directed Sean Penn and Robert Duvall in the much-praised Colors, went on to direct (and play in) Catchfire with Jodie Foster in 1989, and The Hot Spot with Don Johnson (1990) – a crime story still memorable for its soundtrack by Jack Nitzsche, featuring Miles Davis and John Lee Hooker. Appearances as an actor in successful 90s movies included Super Mario Bros (1993), Speed (1994), and Waterworld (1995).
A special gem in the craft of movie acting is Dennis Hopper's scene with Christopher Walken in Tony Scott's True Romance (1993), in which Walken's mafia hitman brutally tries to extract information from Hopper's retired cop to no avail.
xx
Clip: True Romance // "Sicilians"
xx
Hopper's last movie projects were Land of the Dead, Palermo Shooting, a self-ironic appearance as the spry and suave biker Eddie Zero in Hell Ride and the voice of Tony in Alpha and Omega, an animated film about a pack of wolves, due to be released later in 2010. He also voice-overed and narrated documentaries about pop artist Andy Warhol, Beat poet Lawrence Ferlinghetti and skater Chris Hosoi, as well as the Gorillaz track Fire Coming out of the Monkey's Head from 2005's Demon Days album.
xx
Hopper invested much of his income from Hollywood films into his vast art collection which he had started already in the late 1950s and which was lost in a domestic fire in 1961 together with his early output as a painter. In the last decade, Dennis Hopper's own abstract and hyper-realistic works have been shown in hundreds of exhibitions in the US, Europe, and Japan. A retrospective, organized by painter and colleague Julian Schnabel, will open on July 11th at the Museum of Contemporary Art in L.A.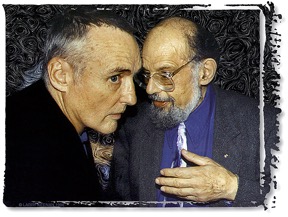 Of his five marriages, he leaves an offspring of three daughters and two sons behind, the last of his frequently stormy relationships (with Victoria Duffy) took most of his energies still left from chemotherapy after he fell ill with prostate cancer in 2009. In March 2010, the 73 years old actor, weighing only 100 pounds, received a star on Hollywood's Walk of Fame, congratulated by many friends and admirers such as Jack Nicholson, David Lynch, and Viggo Mortensen.
Hopper also was a presenter at the Taurus World Stunt Award. In 2004 he jumped out of an airplane and landed right at this star-studded event. "If you are wondering why I am here," Hopper told the audience. "So am I. They told me it was because of the stuff I did in the 60s and I thought, well I laid down a bike in Easy Rider, but it wasn't much of a stunt, was it? Then they told me, 'no, it was because of the stuff you did in your LIFE in the 60s!"
In an interview with German Art-Magazin in 2009, Dennis Hopper said of his life: "When I was young I was very naive about many things, about others, gladly, very stubborn. I might not have known in which direction I should run, but once I started, I was unstoppable."
xx
xx
✺  ✺  ✺
xx