INTERNATIONAL COCKNEY
xx
The personality and music of Jah Wobble are all about groove and diversity. From pungent London punk underground over rose pedalled Algerian Rai to jasmine scented Chinese dub: the journey of Jah is an unlikely one, and it proves that the growing together of the world can be a beautiful thing.
xx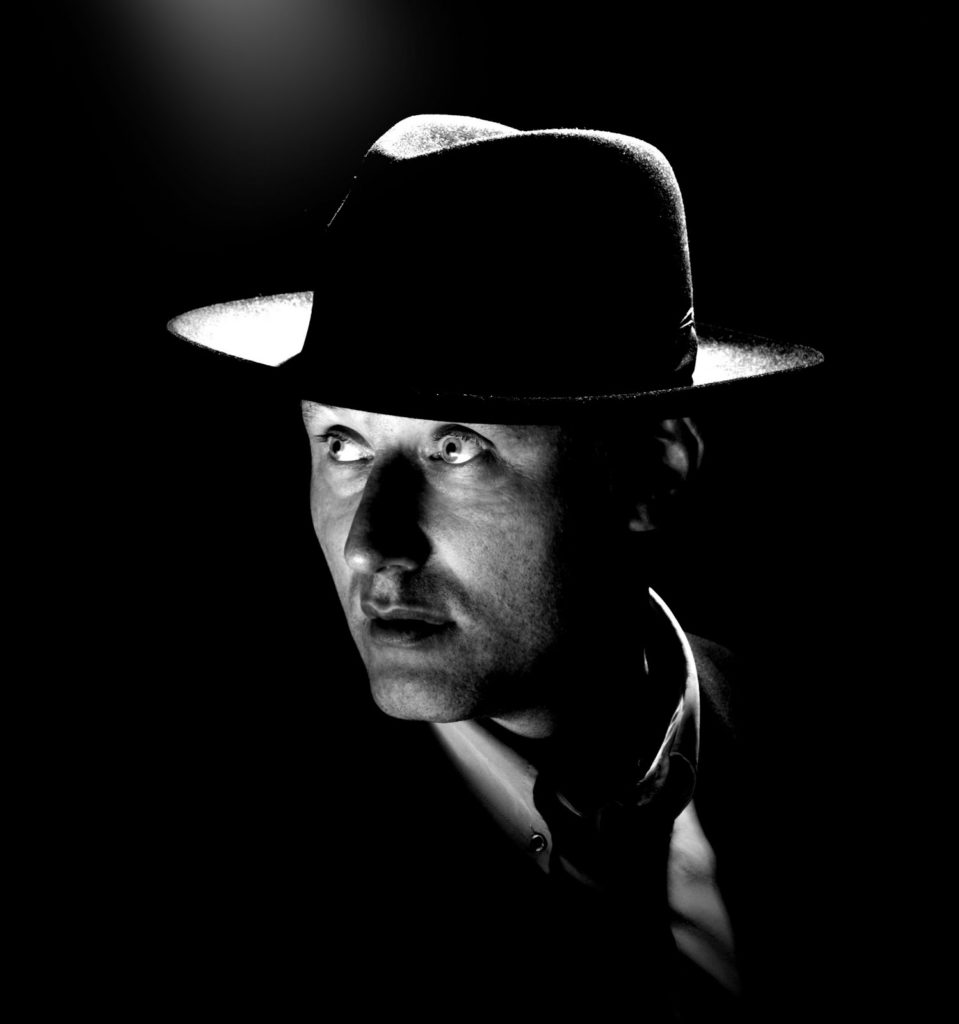 xx
Jah Wobble may be best known as a member of Invaders of The Heart, Deep Space, and The Damage Manual. Wobble was also the original bassist for Public Image Ltd., and he has also played with David Holmes, Primal Scream, The Edge, François K and Brian Eno, to name a few of the artists that he provided his seductive and sinewy bass lines for.
Born John Wardle on 11 August 1958 in Stepney, East London, his entrance was already made in front of an audience: Back then, every twelfth birth was witnessed by student midwives and trainee doctors. Wobble's was such a 'witnessed birth'. As the midwife held him upside down and smacked his bum, as was the practice back then, he issued forth a loud and furious wail, causing the nurse to remark laughingly: "This one's got a temper!"
He was given his stage name Jah Wobble by a drunken Sid Vicious, who also loaned him his first bass guitar. Embracing both punk and reggae, Wobble created an original rock/reggae hybrid all of his own. It must have been a revelation for this boy from a simple (and rather harsh, but hearty) background to discover the sonic power of bass strings at the tip of his fingers.
xx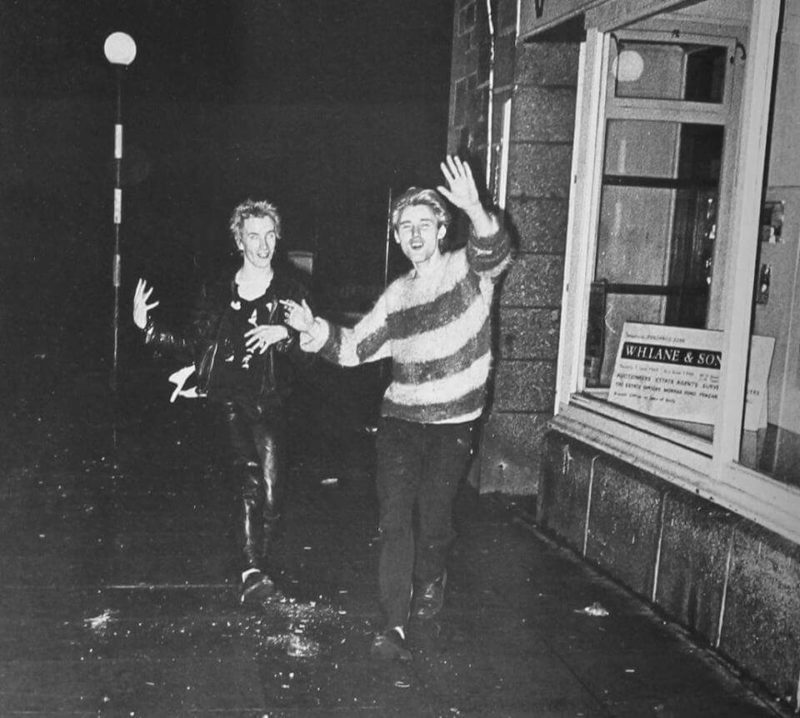 xx
The Sex Pistols connection continued when Wobble joined John Lydon in Public Image Limited (aka PiL) with his distinctive low-end sound creating the backbone and heartbeat of the band. The first notes of Public Image are still one of the great, promising opening riffs of pop music – beefy and unstoppable:
Public Image Ltd.: Public Image
xx
His critical stance towards the commercialisation of the music business, compounded by mayhem, heavy drinking and, consequently, drunken brawls, led to his abandoning music – it was him who threatened (in)famous rock journo Nick Kent with a drawn blade at the Club 100 after a harsh and, apparently, aloof review. For a short period in the mid-1980s, Wobble worked a variety of straight jobs, such as for the London Underground. In an oft-quoted tale, it is related that he once, at Tower Hill Tube, regaled commuters via the public address system with the deadpan announcement, "I used to be somebody! I repeat, I used to be somebody!!"
Still, he continued to perform and record his music in what spare time he had. To him, it seemed, music was a redeeming force in a corrupted world gone wrong with greed. The hypnotic, rocksteady grounding of his throbbing and bubbling basslines was not only the foundation for his fellow musicians, inviting them to fly freely around the rhythm section, but a psychic exercise in sparse clarity.
xx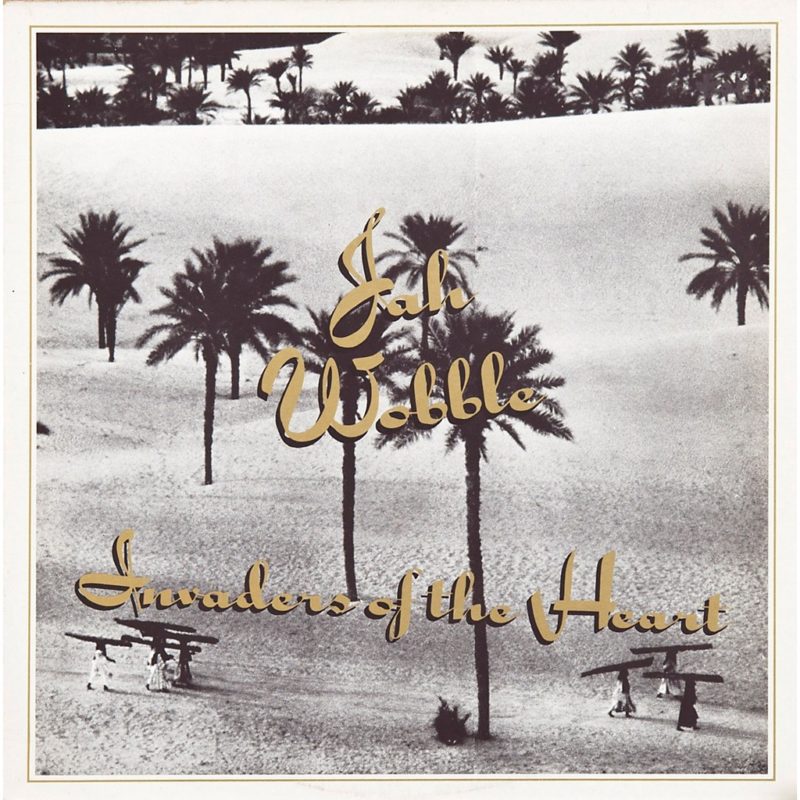 xx
A lucky strike occurred at the beginning of the 1990s when Wobble got together with Adrian Sherwood and Andy Weatherall at Boy's Own Recordings. A string of collaborations ensued, that he described as "very direct, no fucking about," in an interview with Mike Noon: "It's a good sign of these times that there does seem to be a new level of spiritual consciousness. Maybe it's because I'm growing in that direction. The two elements missing from the pop music of the Thatcher years, which were a very dark time, were spontaneity and charm. Especially charm, because that's what great pop records should do. They should charm you."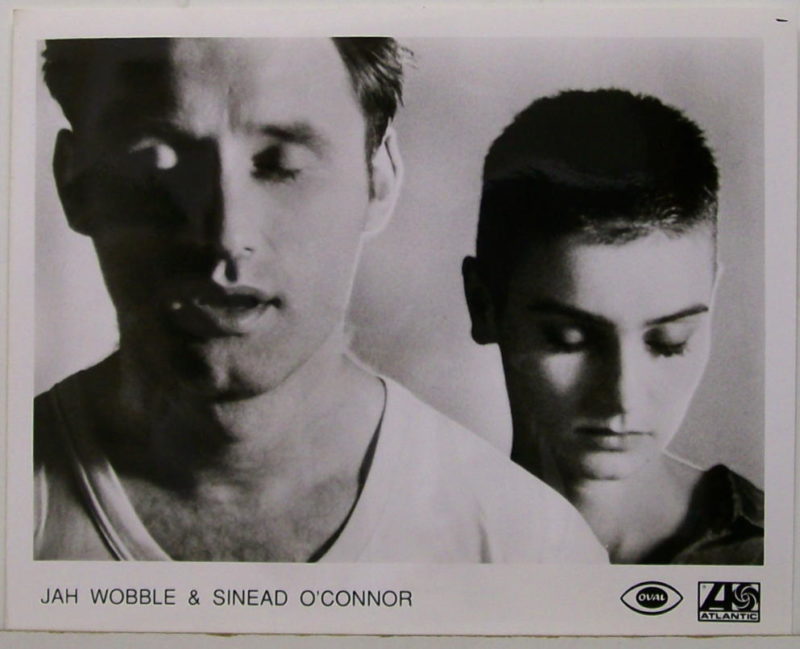 In his sharp and very funny autobiography, Memoirs of a Geezer (30 Hertz Ltd. Publishing, 2010), the often caustic and abrasive Jah Wobble opens up on his English background and his philosophical perspective on seeing himself as a world citizen: "Like patriotism, (…) our own identity is a mere construct. However, I do think that we should be of our own time and place, fully participating in the relative and absolute world, wearing the karmic cloak of this particular life lightly, but wearing it nevertheless, while we are here, with good heart, and, when our number is up, moving on. I mean, what do you want of me; to behave and dress like a seventeenth-century French peasant? Isn't it enough that I now cook with olive oil? Actually I quite fancy being Brazilian in the next life. Then, finally, I can see 'my team' in another World Cup final."
On the four strings, however, Wobble cooks with a very rare rhythm oil: He is a maestro of the counterpoint and the pocket, comparable in style to bass players like Bill Laswell (another World Music impresario with a wide range of cultural inputs) or Red Snapper's Ali Friend. Liquefied by his knowledge of dub echoes, a typical Jah Wobble production is a thoroughly earth-bound, but poly-ethnic musical utopia, full of spaces, full of funk.
In 1991 Wobble put together a new outfit that was going to become  The Invaders of the Heart. It was around this period that Algerian Rai singer Abdel Ali Slimani came to his attention. The joyful music of Rai was blended from Saharan dances and Berber wedding rhythms and infused with cosmopolitan dancefloor pop. For Slimani, who became an integral part of the Invader's line-up, Wobble produced a soaringly beautiful album, called Mraya (Real World Records). With its desert ambience, its poetry of open spaces, the themes of emigration and yearning for home, Mraya is a unique concoction of Arabian trance melodies and West Indian dub, still standing the test of time. Here is the title track, featuring the great Sinéad O'Connor:
In the late 90s, he set up his own independent label, 30 Hertz Records, and has released a series of more experimental, non-commercial sounding records, including cross-cultural projects, such as Japanese and Chinese Dub, the latter with his wife, the ghuzeng virtuoso Zi Lan Liao:
The Chinese Dub Orchestra: Space / Silence / Walking the Horse / Solitude
Wobble has since collaborated with a wide variety of musicians, including original Can members Holger Czukay and Jaki Liebezeit, Brian Eno, Massive Attack, Harold Budd, Natacha Atlas, and Björk, and his output has spanned a number of genres including avant-garde jazz-rock, English folk, multi-cultural fusion, ambient, dance, and, surprisingly, the writings of William Blake, who seems to have struck a chord with Wobble.
In an interview with Daniel Trilling of The New Statesman, he speaks of this soul connection: "Blake's been hijacked by retired colonels in Surrey who think he represents their Albion, and he absolutely doesn't. He was nonconformist and imaginative and rule-breaking. He was a regular London bloke who worked for a living. Blake was a mystic, very close to eastern wisdom. Someone like Krishnamurti would say that you can enjoy a beautiful sunset, but you're in trouble as soon as you try to cling onto it, to take a picture or anything. I don't remember which poem ('Eternity'; ed.), but that's just what Blake says – when joy comes, it's lovely, but don't hold on to it. Kiss the joy as it flies past. Just kiss it!"
xx
✺
xx
xx
xx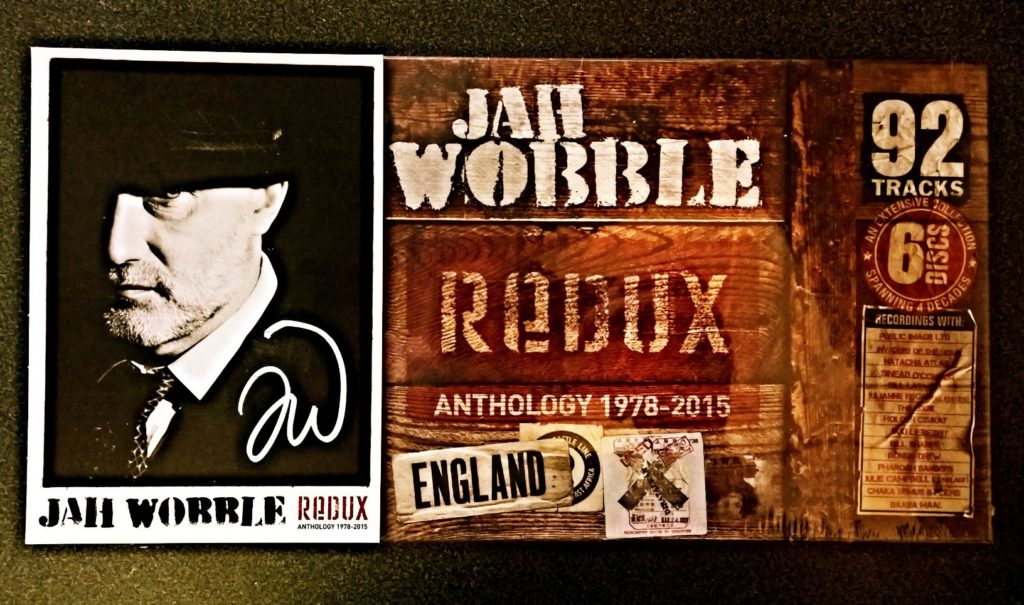 xx
Further listening:

In 2015, Cherry Red Records published a limited edition boxed set of CDs and coloured vinyl of Jah Wobble's music under the name of Redux. And to hear some recent live grooves from the Invaders of the Hearts, listen to a KEXP session from September 2016:
xx
Further reading: 
xx
xx
✺  ✺  ✺