HUNTER OF THE MOMENT
Austrian photographer Alexander Rieser about connecting with Amerindian tribes in the South American jungles, escaping guerrillas, and portraying the ever-patient faces of mountains. (Appeared in Unterwegs Magazin, 2018)
xx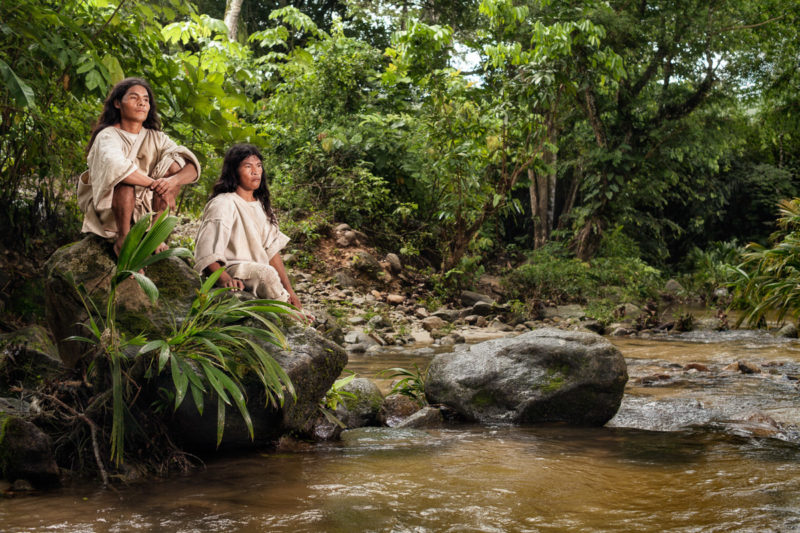 xx
Alex, what was your entrée to the art of photography?
At the end of the 1990s, I was working in the photo editing department of the snowboarding magazine Onboard in London, and later in Chamonix. This gave me lots of contact with photographers and I began delving deeper and deeper into the subject matter. Before that, photography was more of a hobby to me and I was traveling without any artistic ambitions.
But this changed when I began working with sports photographers with the caliber of a Vincent Skoglund or a Peter Mathis. Mathis, in particular, was one of those photographers who were engaged in landscape and mountain photography on an artistic level, apart from commercial sports photography. That impressed me.
You have made many journeys to visit the indigenous people of Colombia. How did that come about?
Colombia was my second pillar back then, so I was already on site and exposed to a wide selection of topics: From portraits to reportage focusing on social and political issues. In 2006, a Canadian company contacted me and commissioned me to produce material for a black-and-white photo book about Colombia.
xx
xx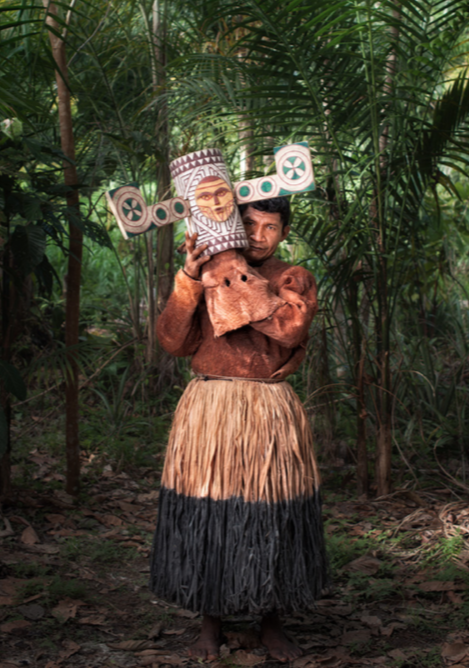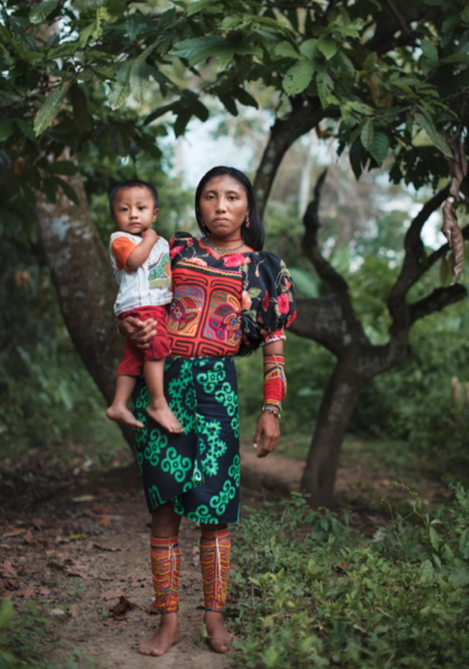 xx
xx

Visiting native tribes is certainly one of the most interesting projects to me personally, not just from a photographic point of view. It was the attraction of going on a journey into the unknown, getting to know other cultures – all that, plus a large helping of adventure.
Was it difficult to find these tribes?
Of course, you can't just let a taxi take you there. First I had to find out how to get to these tribes and how to gain the headman's trust. Often the photography sessions weren't the deciding factor, but getting permission to move around in these areas in the first place. There were some tribes whom I visited but whom I did not photograph, because they just didn't want me to. And some encounters mean more to me than the images that resulted from this encounter.
xx
xx
"You cannot see them, but they see you."

xx
xx
Which tribes impress you particularly?
For a start the Kogi people. The Mamos, the village elders, and spiritual authorities, called me in to ask me some questions. We communicated in Spanish with a young Kogi interpreter. The questions I was asked were: "Who are you?", "Where do you come from?", and "When will you be leaving again?". So my stay with the Kogis was only permitted for a limited time. They live secludedly in the high coastal mountain ranges of the Sierra Nevada of Colombia and see themselves as the older brothers of humanity and as guardians of the Earth.
The mountains there are just under 6000 m high and form a microclimate, which includes everything from glaciers to jungles and deserts. The Kogis always stay in the background. You cannot see them, but they see you. And they have a highly complex cosmology and know about many issues of global politics. They have quite a clear message to us white people: If we continue our economic activities this way and don't care about the environment, our world will go under.
Were there any dangerous moments during these journeys?
When Chavez was still the president of Venezuela, there was a conflict with Colombia. At the time I had the assignment to travel to the Serranía del Perijá in Venezuela together with an anthropologist, to produce a photo story about the Yukpa Indios. We drove for hours by jeep through a semi-desert, then we continued on horseback through the jungle and across fords like in an Indiana Jones movie.
On the third day, after all these efforts, we heard that the Colombian ELN guerrillas were staying in the bush of Venezuela and posed a clear and present danger to us and so we aborted our assignment. It was only later that we heard that the guerrillas knew about our arrival and were planning to abduct me on my return trip from the hotel in Machiques, the first town after the wilderness. As this day was also my birthday, we went bar-hopping all night long and my driver picked me up with my bags directly from partying, without me having returned to the hotel.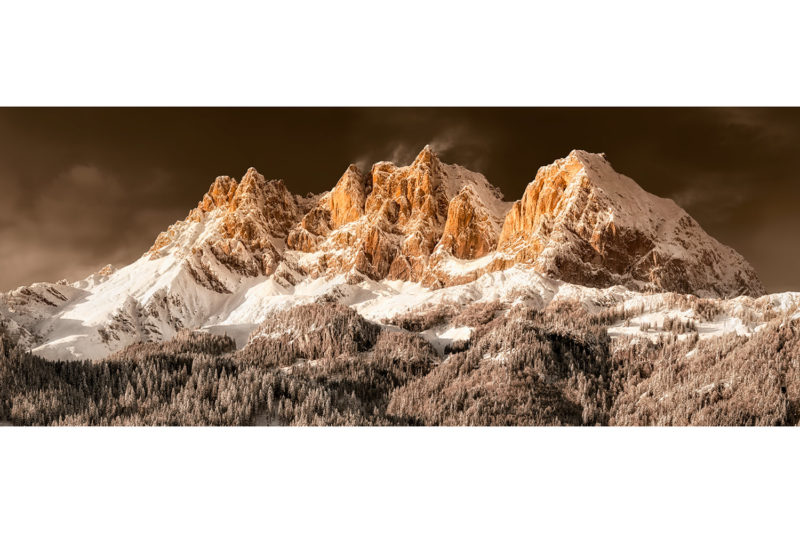 You also photograph mountain landscapes on large screens, which one can buy via your website. Is that to balance such stories?
Exactly. I put together my large screenprints in post-production from many individual photos, which then result in high-resolution images with up to 500 megapixels. In doing so, it is very important to me that the images have a vibe, that they tell a story that stays with the viewer for a long time to come.
My landscape photos are also a balance to my adventure stories. Nothing happens here, I'm in nature and the chances of getting kidnapped are pretty slim (laughing). It's about moments full of atmosphere, peaceful moments, in which I can completely immerse myself in my photographic work and in which the circumstances are assessable: The mountain, the light, and me.
xx
xx
✺ ✺ ✺ 
xx