TRANGO AND CHOGOLISA
xxxx
David Lama is considered one of the world's cutting edge alpinists, already at the tender age of 22. After quitting the climbing competition circuit, having won everything there is to win, the Tyrolean/Nepalese caused nothing less than a sensation last January: he free-climbed Patagonia's fabled granite needle Cerro Torre, via the infamous Compressor Route. As all stars seem to align for David, he and his partner Peter Ortner have just returned from scaling Trango Tower (6,251 metres) via the route Eternal Flame and the mysteriously misty Chogolisa (7,668 metres) in Pakistan's Karakoram Range. I caught up with David in the autumn of 2012 to ask him about his latest expedition beyond the clouds. 
xx
xx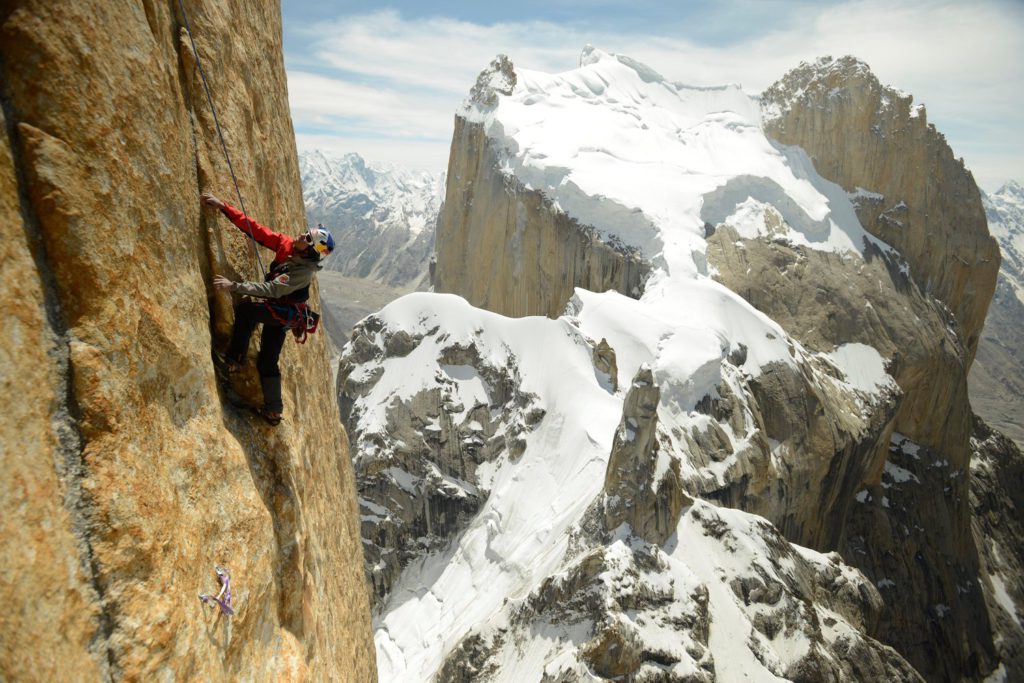 xx
Last year you were in the Indian Himalayas with fellow climbers Stef Siegrist and Denis Burdet. How did this trip to Pakistan's Baltoro Glacier compare with your previous expedition?

David Lama: When we climbed Cerro Kishtwar in India we had to trek for three days through a deserted valley. Because of the border disputes between Pakistan and India, the area was closed for 20 years and has only recently been reopened. This trip to the Baltoro Glacier also took us into uninhabited territory. The last village we entered on the expedition through Pakistan was Askole, that's about 3,000 metres high and from there we had a three-hour trek to the glacier.
Your first goal in the Karakoram Mountains was the Trango Group. Were you by yourselves on the steep walls of these famous mountains?

The Trango Group is not very accessible, so there were no trekking groups around when we got there. However, there were a lot of other mountaineering teams from all over the world.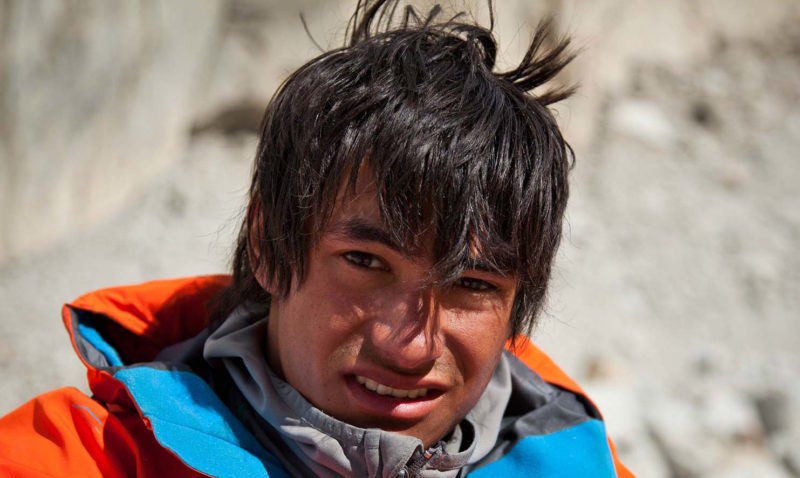 Who were your climbing partners on this expedition?

I travelled with Peter Ortner for the entire durance of the trip – we had scaled Cerro Torre free in Patagonia together earlier this year. I also have to acknowledge the contribution of the three-man film crew who followed us up to the Trango Group: cameraman Corey Rich, Andrew Peacock and Remo Masina.
xx
xx
Clip: David Lama and Peter Ortner on Trango Tower
xx
xx
How did the group deal with the challenges of acclimatising to the extreme altitude?

Generally speaking: really well. On Peter's and my first ascent of the Trango Monk, we were a few hundred metres below the summit but had to turn back because we were not yet fully acclimatised. It was especially tough for Peter because this was his first expedition to a really high mountain. A few days after that, we started to scale Great Trango and again we had to turn around near to the summit. This time it was because of avalanches rather than altitude sickness. Lots of snow and ice from the last harsh winter in the wall's cracks and a sudden spell of warm weather could have turned into a substantial source of danger for us.
xx
xx
xx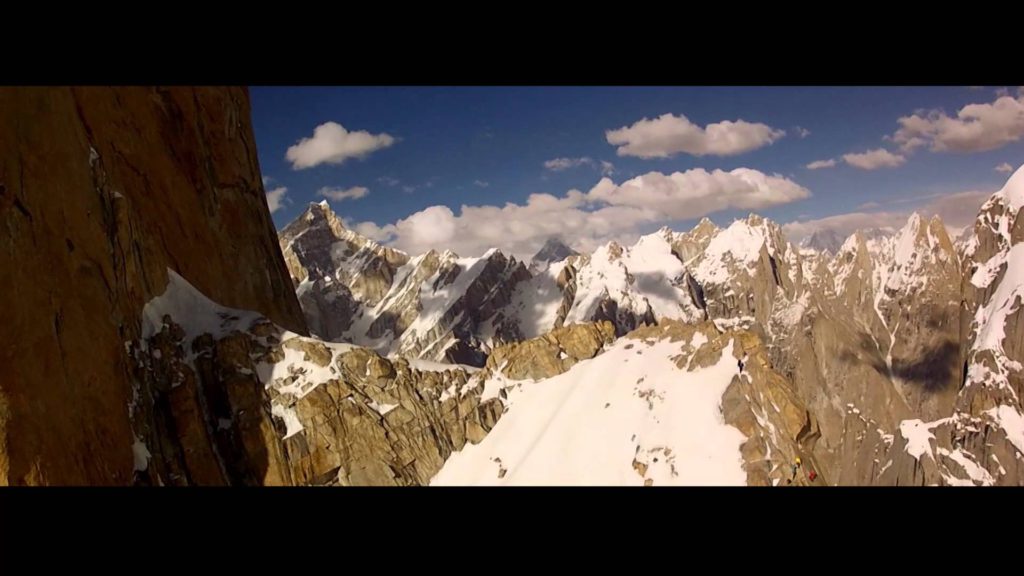 xx
xx
xx
And then your attention turned to the "Eternal Flame" route to scale the Nameless "Trango" Tower (6,251 metres)?

It took us one day to reach the 'sun terrasse' after 400 meters in grade 8. There we set up camp and continued the next day, June 30th. We needed 10 more hours to complete the final 600 metres to the summit. Despite all those other teams in the wall, climbing the Eternal Flame route is one of the best things I've ever done.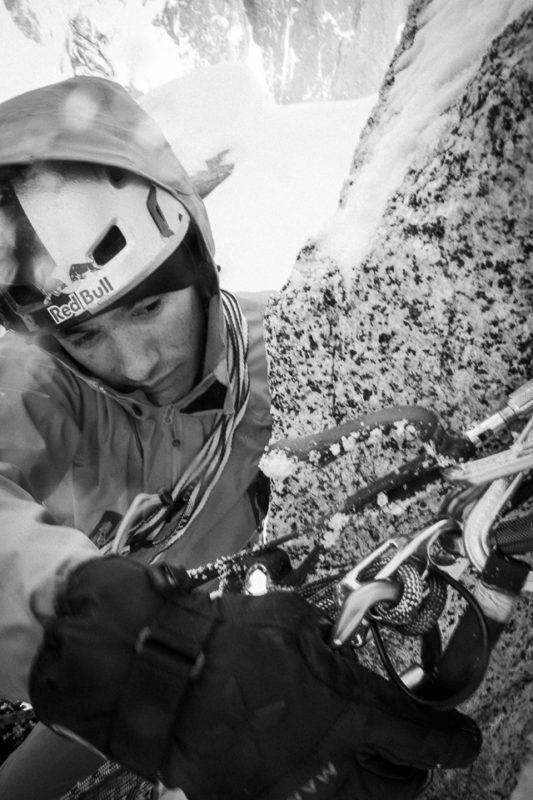 After the Nameless Tower, your next mission was Chogolisa (7,668 metres). Did you spend time thinking about mountaineering legend Hermann Buhl who lost his life on the peak in 1957?

Hermann Buhl is a name I know and respect but I'm always trying to do things in my own way rather than follow in anybody else's footsteps. We didn't hike up Chogolisa with the intention to brag that we went beyond the 7,000-meter mark, we wanted to experience how our bodies would feel and function at that altitude. Peter and I are not at all about records or about making it to the top of Everest by any given means. Still, we need altitude experience for future climbing projects of ours.
xx
xx
Clip: David and Peter on Chogolisa
xx
xx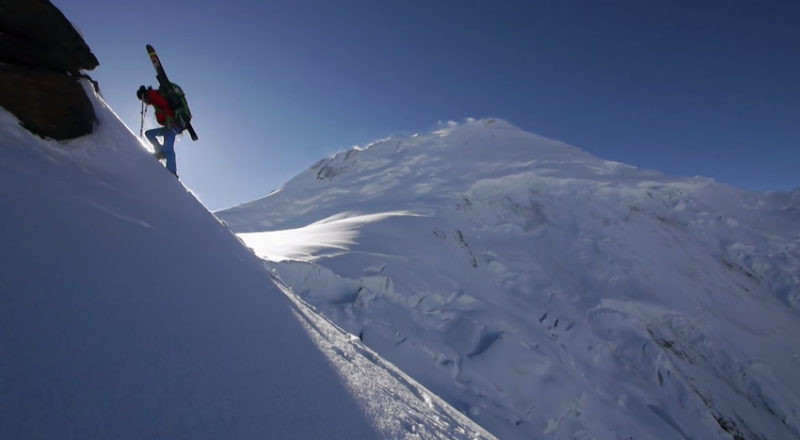 xx
xx
xx
What can you tell us about your expedition to the summit of Chogolisa?

Chogolisa was a damn tough hike. In some sections, we were moving through snow that was waist-deep, so this slowed things down a lot. Then, when you pass 7,000 metres every step becomes a massive effort. Some locals gave us a tip that we should hunt an ibex because eating their flesh helps with the altitude sickness. I'm not sure about this theory and we didn't get the chance to test it because we were unable to catch one with our bare hands! Additionally, you have to deal with horrible weather conditions: Out of 18 days in our base camp on the Vigne Glacier it snowed or rained for 14! Chogolisa may not be the toughest climb technically but we were very proud when we finally made it to the top. We were the first ones since 1986.
xx
xx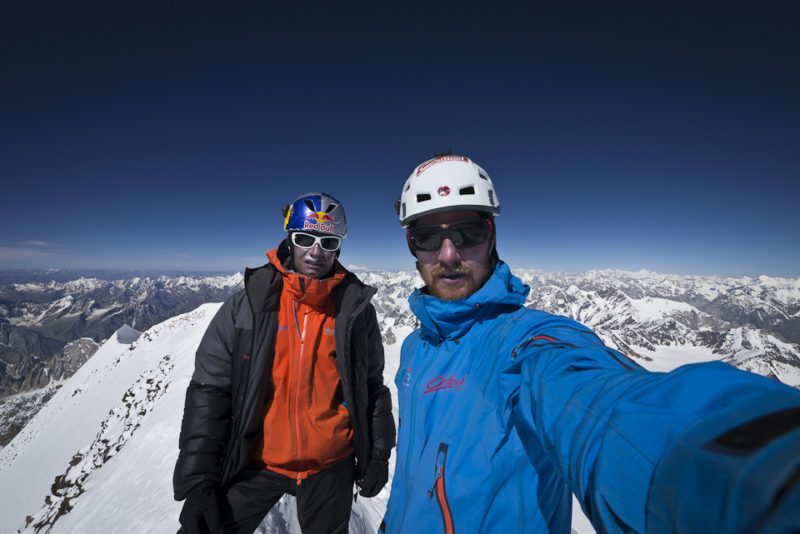 xx
xx
xx
Will you be returning to the Karakoram?

Peter and I already have one other peak targeted that we would like to go back to and scale. The Himalayas are just one huge playground for climbers. I love the freedom of choosing routes up the walls because there are so many options you can take. I don't pay too much attention to the historical significance of a summit. A mountain isn't gorgeous or dangerous by itself, it is so because we humans regard it with such significance. It is all connected with us.
xx
xx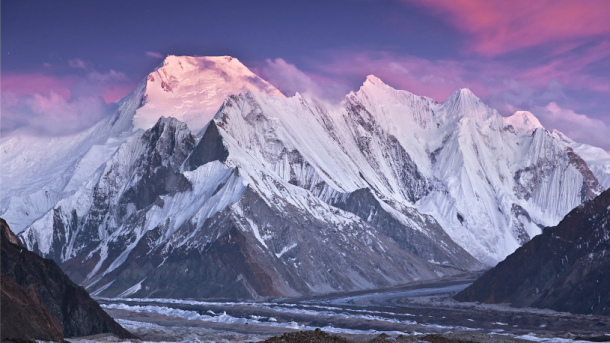 xx
xx
xx
xx
xx
xx
xx
This interview appeared in different form at redbull.com in 2012.
xx
xx
xx
xx
xx
x
xx
✺