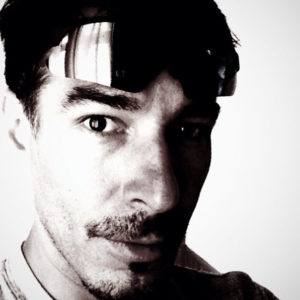 I am at heart a reporter / interviewer / essayist in the fields of arts, pop culture, music, alpinism, yoga, and travel. Everything else I do is just gravy to make ends meet, but I can make it tasty.
Meine Arbeitsfelder sind Reisejournalismus, Interview und Textarbeit für verschiedene Online-Plattformen und Magazine. Spezialisiert bin ich auf Popkultur, Literatur, Alpinismus, Yoga und Lifestyle.

BIO:
Simon Schreyer (born November 5, 1974) grew up in the Austrian Alps and on the rugged coastline of Trieste. He studied philosophy at the Universities of Vienna and Paris IV, and began his career as a freelance writer reporting about the advent of snowboarding in Europe and the worldwide development of electronic music, which he witnessed first-hand as a DJ and music producer for ten years. Schreyer was a reporter at The Black Rock Gazette (Burning Man's daily newspaper) and a long standing senior editor in the innovative media world of Red Bull. His portraits, interviews and essays in the fields of arts, adventure, travel and music appeared online and in many magazines. His most recent travels have taken him to California, North Africa, the Middle and Far East and there to the remotest regions of the Himalayas. An avid student of Ashtanga Yoga, Schreyer lives in a small house on the sunny side of Kitzbühel, Tyrol.
*
Simon Schreyer, geboren 1974 in Kitzbühel, wuchs in den Tiroler Bergen, an der Triestiner Küste, vor allem aber vor dem Plattenspieler seines Vaters und den Bücherregalen seiner Mutter auf. Erste Textveröffentlichung mit elf Jahren in den Salzburger Nachrichten. Während seines ausgedehnten, nichts desto trotz abgebrochenen Studiums der Philosophie und Publizistik an der Universität Wien, begann er in den Bereichen Musik, Jugendkultur und Snowboarding zu schreiben. Die besondere Epoche der Neunziger-Jahre in der Clublandschaft Wiens erlebte er in seinem Nachtjob als DJ Simonside hautnah mit. Schreyer war Reporter bei der Black Rock Gazette (der offiziellen Tageszeitung des Burning Man Festivals), langjähriger Senior Editor in der innovativen Medienwelt von Red Bull und freier Mitarbeiter bei Skug, Der Kitzbüheler, 69-Magazine, Der Wiener u.v.a. Zahlreiche und ausgedehnte Reisen führten ihn in die USA, Nordafrika, den mittleren und fernen Osten und dort in die entlegensten Gebiete des Himalaja. Seine Leidenschaften sind Ashtanga Yoga und elektrische Gitarren.
Photo: Raul First